NPL, the UK's National Measurement Institute (NMI), has today announced its CEO, Dr Peter Thompson, will lead a new national activity to engage UK industry in emerging quantum technologies; a potential multi-billion-pound industry for the UK. The programme will work with business leaders to foster the conditions for industry to invest in, and benefit from, quantum technologies; and ensure that any future government investment in this area is focussed on the biggest opportunities for the UK economy.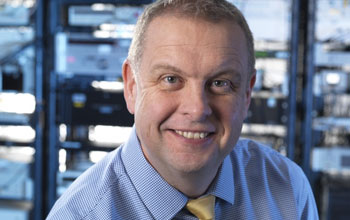 Developments in this field promise to transform every industry, from the automotive sector to healthcare. Quantum technologies will make our computers more powerful, increase synchronisation in communications systems and dramatically improve our ability to uncover oil and gas sources. They will also provide sensors for driverless cars that work in all conditions, improve medical diagnosis and make utilities maintenance more efficient.
Dr Thompson will work alongside government colleagues across Innovate UK and EPSRC and other stakeholders in the UK National Quantum Technologies Programme.  The activity will aim to establish the challenges and opportunities within each industry sector that quantum technologies can tackle, and build a strong industry voice in support of a future programme.  It will then work to create the optimum environment for public and private investment to turn these opportunities into reality.  This approach will give UK businesses first access to disruptive quantum technologies to drive international trade and business growth.
Dr Thompson will work closely with Sir Peter Knight FRS, Emeritus Professor at Imperial College London, and Chair of the Quantum Metrology Institute at NPL, who will be acting as interim Challenge Director for the government's Industrial Strategy challenge in quantum technology.
This announcement follows hard on the heels of a 'breaking ground' ceremony for the construction of a new quantum facility on NPL's main site in Teddington; involving both Dr Thompson, and Sir Peter Knight. This facility will be a centre for industry engagement and will provide technical support for industrial uptake of quantum technologies.
The new building will offer industry access to world-class capabilities and equipment to support and drive the development, testing and evaluation of new products based on quantum technologies. Housing new state-of-the-art laboratories, the centre is due for completion in early 2019, by construction company M+W's high-tech projects arm.
Measurement is crucial to realising the benefits that quantum products can offer. It is vital in translating complex scientific advances into products with real world application. The centre will help to deliver a world-class underpinning measurement capability, providing a unique environment for industry to develop new quantum technologies.
Dr Peter Thompson, CEO of NPL, said: "Quantum technologies hold enormous promise for a wide range of industry sectors – from healthcare to transport. The UK is ideally placed to emerge as a global leader in quantum technologies and there is a unique opportunity for industry to shape new developments to their needs and the market opportunities from the outset.   That's why we're calling on business leaders across all sectors to work with us to ensure the world-class research and technology development being conducted by the UK's quantum hubs, their university partners, the wider academic community and the emerging quantum supply chain can deliver the maximum business and economic benefit."
Rhys Lewis, Director of the NPL Quantum Metrology Institute, said: "The opening of the new facility here in Teddington will play a vital role in commercialising exciting new quantum products. It will bring quantum innovation to life in new ways, helping to showcase the latest advancements in quantum technologies, but also offering a world leading space for industry to develop, test and verify new breakthroughs."